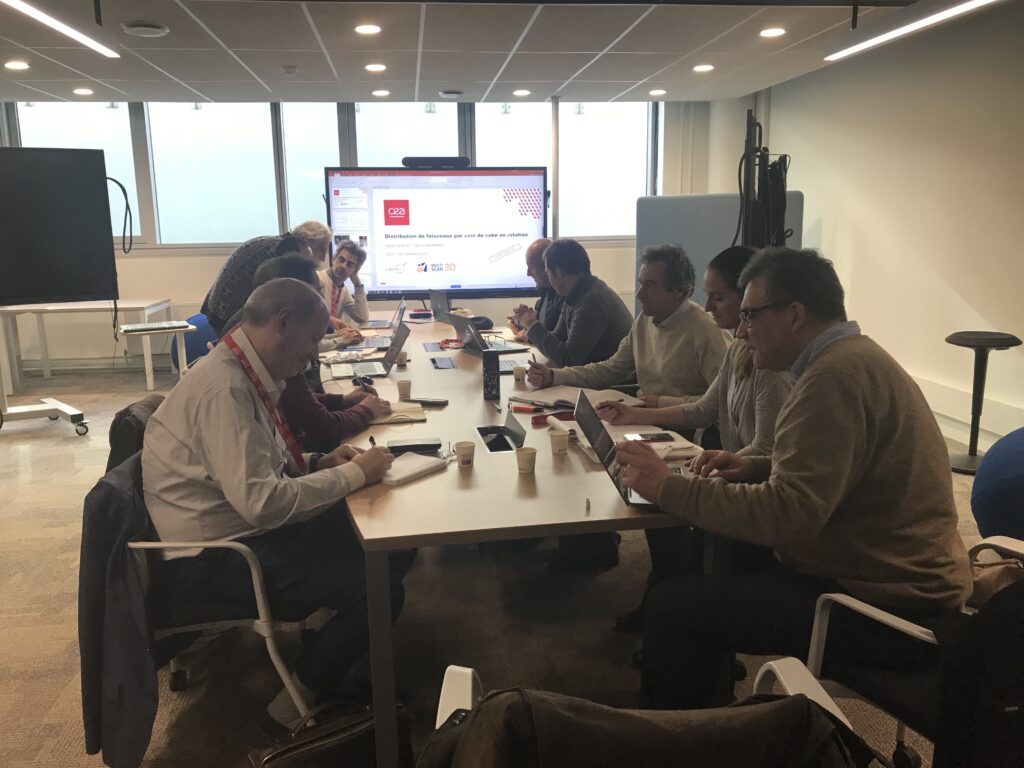 Working groups have been set up for the MULTISCAN 3D project. The aim of these meetings is to focus on technical bricks of the project (beam transport and distribution, detectors, …) and to progress on each part. These meetings are held in the premises of CEA.
Invited partners are Thales, Smiths (Smiths Detection), LOA (Atmospheric Optics Laboratory) and (CEA French Atomic Energy and Alternative Energies Commission).
These meetings are held face-to-face and remotely for partners unable to attend. These meetings take place around 6 times a year and are privileged moments for partners to work hand in hand.